Our facility is currently operating as normal, and we remain available to reduce your time to market.
The health and well-being of our employees and partners is our top priority. As we monitor this rapidly changing situation, we continue to use best practices to mitigate risks related to Coronavirus (COVID-19). We have taken measures to manage the virus' impact by following guidance from the U.S. Centers for Disease Control and Prevention, World Health Organization and local governments.
We are here to support you in any way we can.

About Us

Your Plastic Injection Molding Experts for More Than 50 Years. Trusted by the Nation's Leading Companies.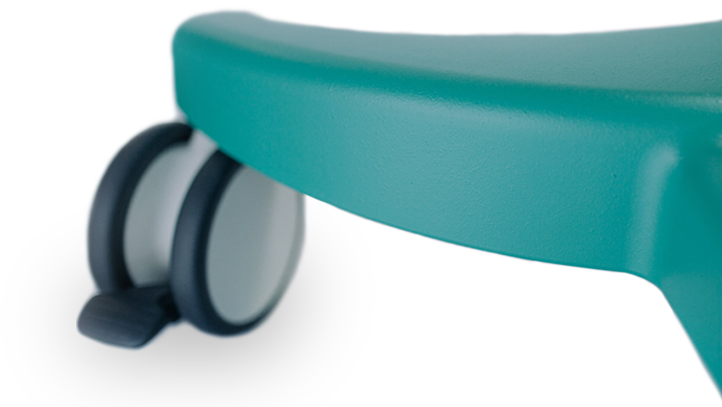 Since 1966, Fortune 100 and 500 OEMs have been putting our plastic injection molded parts in their products. Today, Ronningen parts are in medical, telecommunications, computer electronics, and aerospace products across the globe. We want you to join the high-caliber cast of those who trust only us with their plastic injection molding, tooling, prototype, and production work.
Quality | Tooling | Engineering Support | Production
Meet Our Team
Deryl Myers, VP, Engineering
Beth Speece, Customer Service
Josh Velie, VP, Operations
Nicole Mostrom, Director of Customer Service
Derick Myers, Project Manager
Welcome to Ronningen. How Can We Help You?
With more than 50 years of experience and a broad range of customers, our knowledgeable staff is ready to talk plastic injection molding with you. Thermoplastic resins, customization options, product development, market support technologies, manufacturing processes, or the best approach for your project, we're here to help.
We pride ourselves on excellent customer service and our accomplishments with advanced technology. In many cases, the innovation and originality of our approaches have redirected the future of plastic design, prototype, and production for the manufacturing industry.

We would love to meet you and your team to discuss your next program. Please contact Nicole Mostrom at 269-649-0520 Ext. 132 to plan your visit or to answer any questions you may have.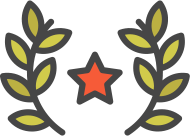 Ronningen Research and Development has engineered millions of parts since its founding in 1966, always with quality, always with integrity. READ MORE
You, as our customer, can rest assured your parts are fully manufactured according to ISO 9001 quality standards from concept to market. As the first research firm in the nation to implement a fully integrated CAD/CAM system, linking our design and manufacturing processes, you can also rest assured our finger is on the pulse of today's advanced technology.
Environmental Stewardship
Keeping our nation's air, water, and land clean is our commitment to future generations. Responsible manufacturing is paramount at Ronningen. We've been a Michigan Business Pollution Prevention Partner (MBP3) since 1999; adopting pollution prevention policies, committing to reductions, and sharing our successes with other MBP3 members.

Pure Michigan
You're invited to tour our 66,000-square foot manufacturing facility in Vicksburg, Michigan, located 30 minutes south of Kalamazoo and an hour east of beautiful Lake Michigan. You'll see our full range of capabilities, meet with our in-house engineering, and manufacturing departments, and maybe even hear the story of Ronningen's founder delivering Xerox their parts - personally, piloting his own small plane - in the days before FedEx.
Call for your quote today, 269-649-0520.

Quality

Quality That Only Comes With Experience. We've Done This Since 1966.
Quality truly is built into our parts and processes. Working by the mantra "Quality Products from Concept to Market," we strive for Six-Sigma quality in all jobs through cycle time reduction, benchmarks, timeliness, cost, innovation through technology, process improvement, customer satisfaction, and team and individual development for our organization.
Our production employees are trained to look for potential defects on every part; based on predetermined quality standards.

Capabilities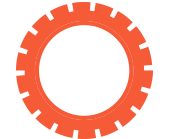 Tooling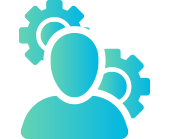 Engineering Support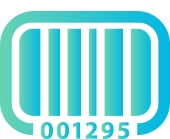 Production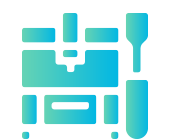 Equipment
You get more than 50 years of custom tooling experience when you choose the professionals at Ronningen for your plastic injection molding tooling needs. We leverage our experience with today's technology bringing you a superior product and creating reliable, consistent parts, time after time.
Excellence in Every Part
Our quick-turn production is your competitive advantage. Your lead-times are kept short with the latest in machining and software advancements. Plus, your parts are made to stringent ISO 9001 quality standards.
Lead-time for quick turn around plastic injection tooling services is two to six weeks based on complexity.
Click here for more Ronningen equipment and core technologies.
Have questions about flow? Knit lines? Gating? Did you know we can produce a virtual mold flow of your job that you can view as a web page? Or, that you can see a full analysis of your injection molded part in just a few days?
Paving the Way
Even after 50+ years, we stay on top of the ever-changing design software industry.
Not only do we understand the ongoing upgrades and advances, we implement them on meticulously maintained machines.
We leverage the latest technology in Computer-Aided Design, making parts quickly and accurately for multiple uses across multiple industries.
No matter your software of choice, we can work in that platform ensuring you get strong collaboration and accelerated turn around.
Electronic file sharing, schedule-sharing, and video conferencing team our staff with yours, promoting seamless communication from concept through completion.
Contact us at any point during your process, we offer design and engineering support whether you're in the R&D stages or ready for a full production run.
Within our 66,000 square foot facility, three shifts operate around the clock, expertly fabricating your parts according to your schedule and your volume requirements. Each of our crews maximizes the capacities of our extensive equipment and machine capabilities, 24/7, to meet your plastic injection molding requirements.
Volumes
Talk to us about your quantity requirements. Minimums are determined by part design, including set-up and material requirements, and maximums are negotiable. We recently produced in excess of 2 million parts for one project.
Mold Making
Our molds are made using the material most appropriate for your needs: aluminum, if speed and economy are your priorities; P20 stainless steel if maximum longevity is your top requirement.
Resins
You can get the right product for the job with our access to industry materials specialists who are experts on the properties and behaviors of hundreds of different materials. Maybe achieving your required strength is as simple as adding a certain filler, you'll get the answer.
Commonly used resins include:
ABS (Acrylonitrile Butadiene Styrene): Medium strength. Used for light, rigid molded parts like piping or automotive body parts. Ex. LEGO bricks
PC-ABS blends (Acrylonitrile Butadiene Styrene/Polycarbonate): High strength, heat resistance, and rigidity. Used for automotive, electronics, and telecom applications.
LCP (Liquid Crystal Polymer): Excellent in thin applications, high chemical resistance. Common for electrical and mechanical parts, also food storage containers.
PA6 (Nylon): Excellent toughness and wear/chemical resistance. Used for medical, automotive, and industrial components.
PEEK (Polyether ether ketone): Extreme temperature/pressure applications, sterilize in autoclave, FDA-approved for food contact. Used in aerospace, automotive, and medical applications.
Polycarbonate: Holds tight tolerances, variety of colors, transparency with impact resistance. Common in aircraft, electronics, and telecom applications.
Polypropylene (PP): Good moisture resistance, impact strength, low cost. Suitable for automotive, marine, and RV parts.
PolyVinylChloride (PVC): Very dense, rigid, readily available and inexpensive.
Acetal (POM): High wear resistance; good for bearings, gears, and other functioning parts.
Acrylic (PMMA): ideal for applications where a polycarbonate wouldn't work well such a lenses requiring lasting clarity.
Copolyesters: used in the medical industry because of tolerance to aggressive cleaning products.
Have questions? Call 269-649-0520 and ask for Deryl.
Additional Services
Flexible and responsive, our assembly department creates seamless transitions to meet your customization needs as your part evolves from plastic pellets to finished product.
Assembly & Sub-Assembly
Custom Coloration
Custom Cutting Parts
Drilling
Electroplating
Heat Staking
Hot Stamping
Insert Molding
Labeling
Leak Testing
Machining
Milling
Over Molding
Packaging, Custom
Pad Printing
Part Marking
Painting
Silk-screening
Shielding
Shipping
Spin Welding
Structural Foam Molding
Taping
Trimming
Ultrasonic Welding
Molding Highlights
Nissei HM7-C (Portable) 4.33" min close
.25 oz. (.016 #) 8.66" max opening
7.7 Ton 4 x 4 BTBs
Nissei FN-1000-12A 7.8" min close
3.5 oz. (.219#) 26.3" max opening
89 Ton 15 x 15 BTBs
Nissei FN-2000-18A 7.9" min close
7.7 oz (.481#) 28.3" max opening
123 Ton 16.5 x 16.5 BTBs
Nissei FNX 110III 12A 7.9" min close
3.4 oz (.212#) 28.3" max opening
123 Ton 18.1 x 18.1 BTBs
Nissei FNX 110III 12A 7.9" min close
5.3 oz (.312#) 28.3" max opening
123 Ton 18.1 x 18.1 BTBs
Nissei FN-3000-25A 9.8" min close
10.5 oz (.656#) 33.5" max opening
154 Ton 18.9 x 18.9 BTB's
Nissei FN-4000-36A 9.8" min close
14.8 oz (.925#) 37.4" max opening
197 Ton 20.9 x 20.9 BTBs
Nissei FN-5000-50A 11.5" min close
21.5 oz (1.344#) 41.3" max opening (-1.75")
239 Ton 23 x 23 BTBs
Nissei FN-6000-71A 7.6" min close
30.0 oz (1.875#) 45.2" max opening (-3")
309 Ton 25.9 x 25.9 BTBs
Nissei FN-7000-100A 9.75" min close
34.0 oz (2.125#) 52" max opening (-6")
389 Ton 28.9 x 28.9 BTBs
Nissei FN 9000-210 Low 11.75" min close
71 oz (4.438#) 52" mazx opening (-6")
618 Ton 38 x 38 BTBs
HPM1100-WP-160 15" min close
160 oz (10.00#) 70.0" max opening
1100 Ton 60 x 45 BTBs
Newbury Vertical Shuttle 6" min cloxe 8.75" max close
5.0 oz (.313#) 14.75" max opening
30 Ton 8 x 10 Platen Size
Arburg Allrounder
25 Ton 8.5 BTBs
Secondary Equipment Highlights
Branson Ultrasonic Welder
931AO-930M
3500 Watt w/ 6" Stroke
Dukane Ultrasonic Welder
43A270—43A300
1500 Watt
Kensol Hot Stamper
K165H
10 Ton
STI Hot Stamper
HSCS 150
Branson Spin Welder
SW200G 3.5" Stroke
Dukane Thermal Heat Stake
48H152TS
4200 Watts—1.5 Ton
Tampoprint Pad Printer
Sealed Inc Cup 130
Pat-A-Print Pad Printer
STI 812
Cincinati Test Systems
I-28 Leak Tester
Kwik Mark
Dot Peen System
Makino
SNC-64 CNC
Brown & Sharp
Microhite CMM
PC-DMIS Software
ROI
Non-Contact Vision Inspection

Contact


FAQs

If you cannot find the answer to your question, click here.

Q. What different kinds of resins do you stock?
We warehouse over 250 different materials in various grades and colors.
Q. Do you accept customer-supplied material?
All the time, we're happy to accommodate.
Q. What kind of mold material do you use?
Our tooling is made from aluminum or steel.
Q. What's the min/max volume for jobs?
The minimum is determined by part design (set up costs and material requirements) and the maximum is negotiable. We have produced in excess of 2 million pieces on one particular project. Challenge us!
Q. Who is my sales rep?
We actually don't have a sales force. We've never really needed one because our customers are mostly word-of-mouth. Which, we think, is the best endorsement a company can get.